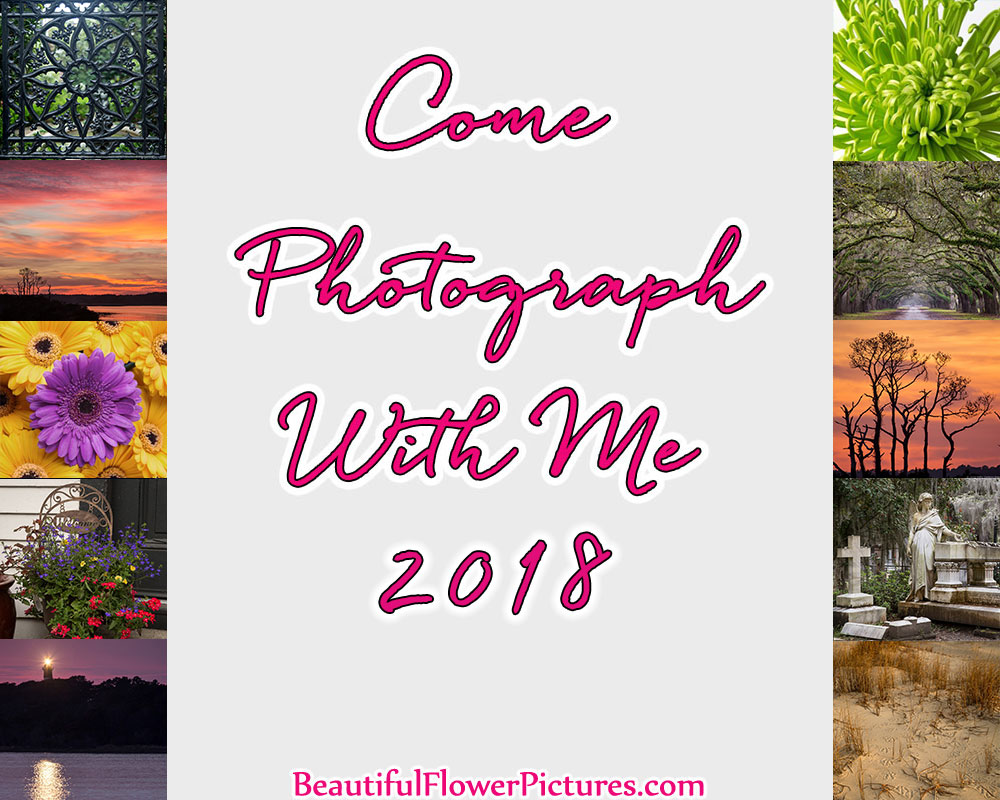 February 18-23, 2018 New Orleans Photo Tour
Join me for six days of photographing in New Orleans. We'll be photographing in the French Quarter, some historic cemeteries, a plantation and more. We'll also take time to enjoy the incredible music and food the city has to offer. Limited to 6 participants.
All the details including registration information:  https://beautifulflowerpictures.com/new-orleans-photo-tour/

May 6-11, 2018

 Photographing the Gardens of Philadelphia
With 30 gardens within 30 miles of the city, Philadelphia is a flower lover's paradise in the spring. Join me for a week of photographing at several of the wonderful gardens in the area. Limited to 6 students.
All the details including registration information:  https://beautifulflowerpictures.com/photographing-gardens-philadelphia-2018/