My Approach to Photographing Flowers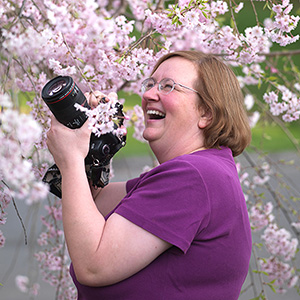 In an ever changing busy world, I find peace and beauty in the natural world. Whether I am photographing a bed of tulips at a local botanical garden or a  wildflower in Great Smoky Mountains National Park, I seek to capture the simple beauty of a flower to share it with you.
Each time I go out with my camera, I experience the joy of creating new images for you to enjoy. I am constantly exploring nearby gardens and parks looking for another wonderful flower to photograph. As I photograph, I take great care not to harm the flowers. My goal is to leave the flower as beautiful for the next person who sees it, as it was when I found it.
I have started photographing some flowers in my studio, something I thought I would never do. I'm finding that photographing flowers in the studio allows me to capture details in the flowers that I was never able to share with you before.
I know I have created a meaningful photograph, when you experience the same delight and wonder that I felt when capturing the image.
In 2002, after getting  Master's Degrees in Public Policy and History and working for several years as a grassroots activist, I acquired a new digital camera and rediscovered my love of photography. For me, the flexibility and freedom of digital photography means I can finally create the photographs I've always envisioned. I carefully edit and print every photograph myself to ensure that each person who collects my art has an original piece that will last a lifetime.
Now, I wake up in the morning looking forward to photographing more beautiful flowers and sharing my art with others.